With a more than impressive performance, Magnus Ditlev won the first edition of CHALLENGEBUDVA-MONTENEGRO. The Dane took the lead on the bike and also dominated the run, winning his first CHALLENGEFAMILY race. Lucy Hall also had an impressive day, as she led the women's race from start to finish and will return home with a stunning victory.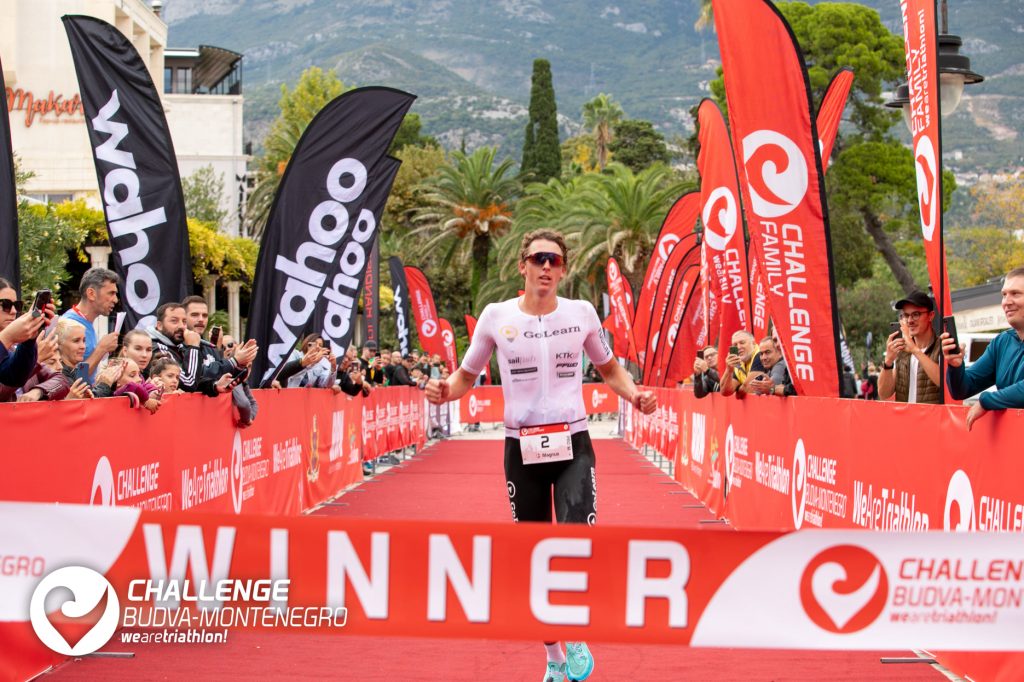 During the men's swim, Mattia Ceccarelli's intentions were at least immediately clear: to create a gap on the rest of the field. And even though that gap didn't get too big, the Italian still managed to get a small lead over his first pursuers. When he climbed ashore after 23:09 minutes, he had a 16-second lead over Ognjen Stjoanovic, who was followed by Patrick Lange and Nils Frommhold by a few seconds. Another favorite, Magnus Ditlev, was another 50 seconds behind them.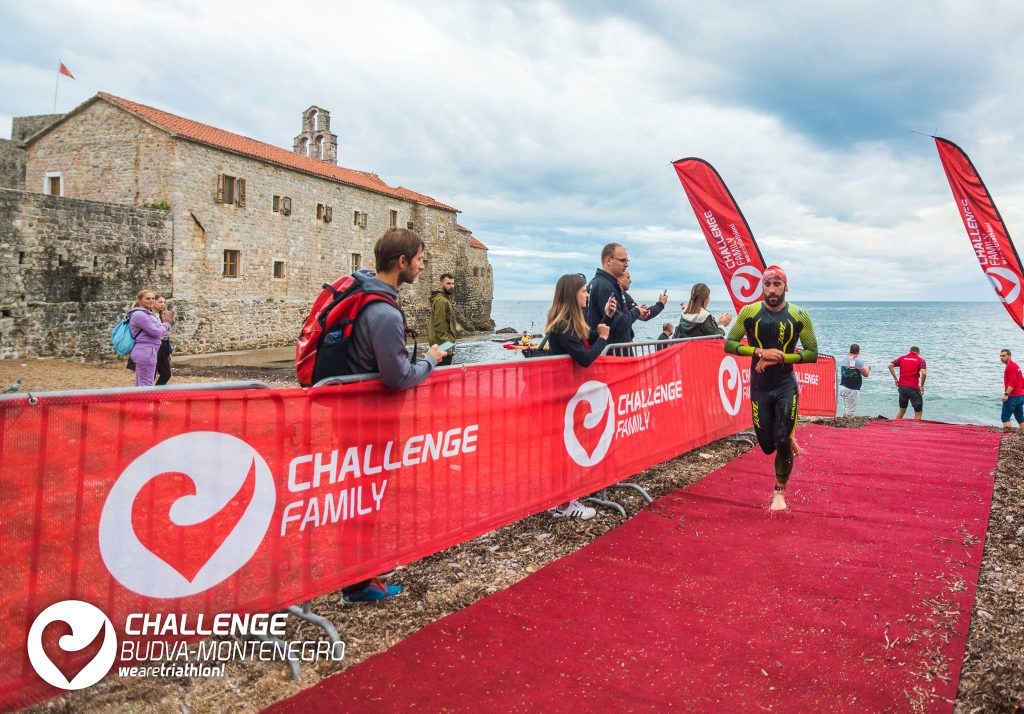 On the bike, Lange and Frommhold quickly rode up to Ceccarelli, but from behind it was mainly Ditlev who caused some panic up front and had already passed everyone after 15 kilometers and had thus made up for his swimming deficit. After 30 kilometers he had even extended his lead and had a 1:12 minute gap on his three chasers already.
This clearly gave Ditlev wings, because in the following kilometers he only managed to ride further away. After sixty kilometers, when two of the three bike laps were completed, the Dane had a three-minute lead on the same three chasers. Behind those three athletes, Ruedi Wild and Strahinja Trakic came through at a gap of 5:16 minutes.
In the final part of the bike leg, Ditlev again keeps increasing his lead and when he came back into the exchange zone after 2:06:00, he had a 4:33 lead over still Ceccarelli, Lange and Frommhold. Entering the run, the Dane thus had a comfortable lead and it was quite clear that these four men would be competing with each other for the medals.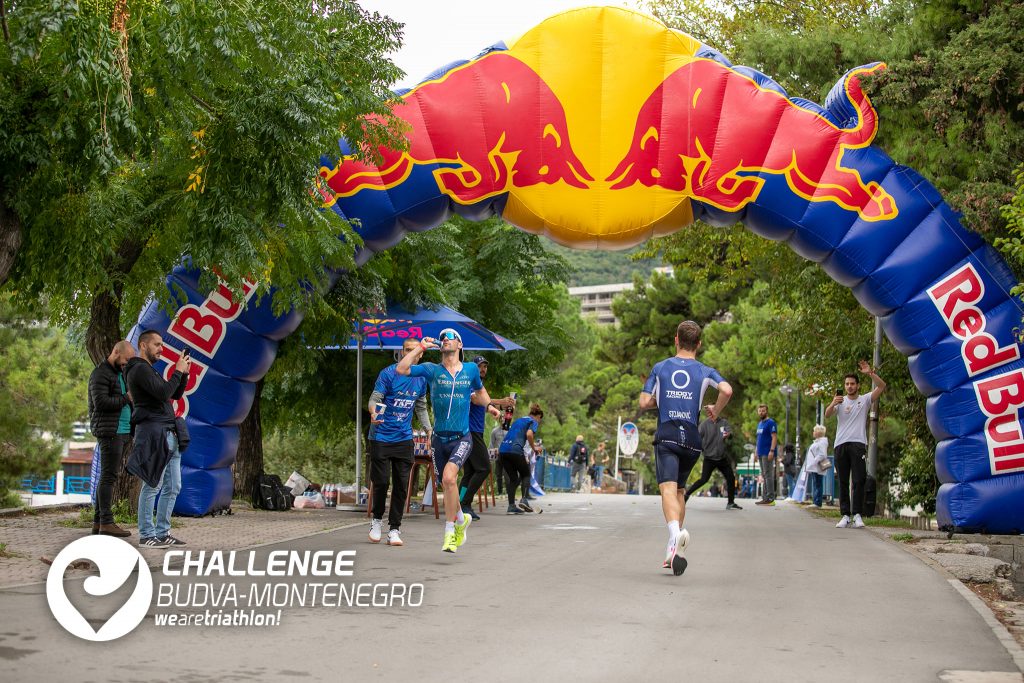 Yet it became clear quite quickly that there was really only one man in the race for the gold, as Ditlev also proved inimitable during the run.
There was one answer to that: the strong legs of Ditlev. The Dane kept pushing until the end and his victory was never in danger anymore. After 3:41:29 he therefore crossed the line as the winner of CHALLENGEBUDVA-MONTENEGRO. Lange eventually took the silver in a time of 3:48:21. Wild, who passed Frommhold in the final kilometers, finished third in 3:50:43.
Lucy Hall unstoppable
In the women's race, it was Lucy Hall who, as expected, recorded the fastest swim time and immediately grabbed a sizeable lead over the rest of the field. After 24:18 minutes she had finished her 1.9-kilometer swim and when she was already on her bike, the next ladies only came out of the water. Emma Bilham followed with a gap of almost three minutes, directly followed by Margie Santimaria. One of the other favorites, Els Visser, came in fourth towards T1 and was then almost five minutes behind.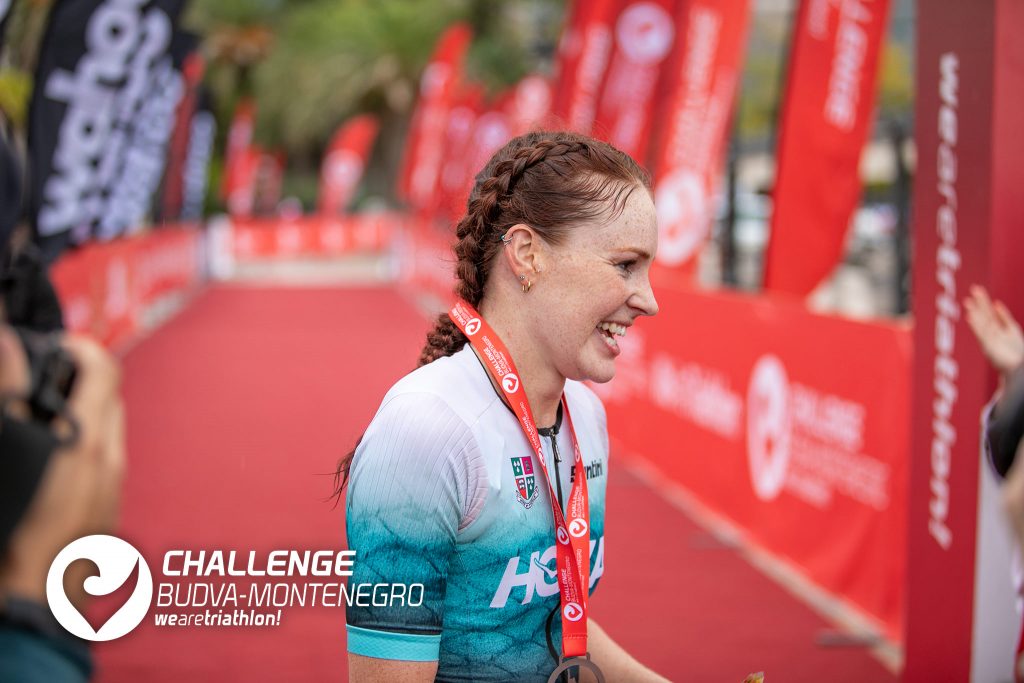 On the bike, Hall initially had a tougher time, as she saw all the ladies get closer in the first thirty kilometers. The British top athlete was still in the lead, but Bilham was close to a gap of 1:26 minute, while Visser in particular had started to advance to the front. After 30 kilometers, the Dutchwoman was facing a 3:20 minute gap, considerably less than after the swim.
Yet that situation changed in the thirty kilometers that followed. Not entirely by the way, because while Visser started losing time again and came through at two-thirds of the bike leg with a gap of 4:05 minutes – still third in position – it was Bilham who was still getting closer to Hall. With her gap reduced to 1:17 minute, she had some perfect momentum at this point in the race. This situation remained almost unchanged in the closing stages of the bike leg; Hall began her half marathon with a 1:20 minute lead over Bilham and 4:57 minute lead over Visser.
During the half marathon, Hall did exactly what she needed to do: make sure her lead was maintained and not jeopardized again. In terms of time differences, little changed and Hall claimed victory after 4:17:09. Bilham got second only 2:14 minutes behind and Visser third with a gap of 4:32 minutes.